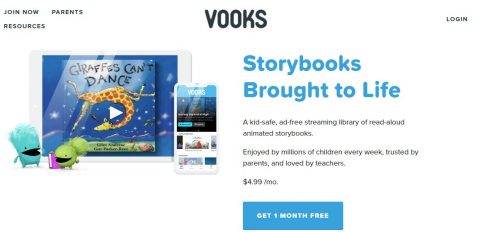 Source: Teacher Appreciation — Vooks
Via: TEACHERS: Get a FREE YEAR of animated storybooks ? with Vooks
Vooks are animated picture books that read to the student, along with added sound effects and music. What's nice about Vooks is the TV aspect. The service is supported for use on TVs through a Roku, Chromecast, or Apple TV. With this, the whole family can watch and take part.

Be sure to subscribe to my YouTube channel and join your fellow educators on the Eduk8me email list!