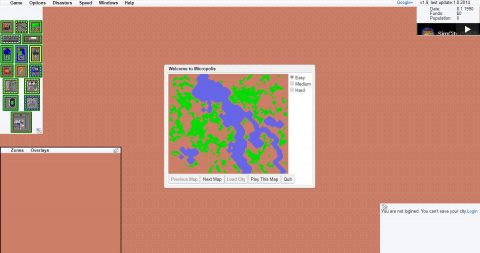 Source: Micropolis Online
Have you ever thought about what it takes to run a city? What if you wanted your students to try their hand at running a city? The game SimCity came out all the way back in 1989, and now you can play a facsimile with Micropolis.
You can sign in with a Google account and the game will save your progress. From there, start laying out your city.  
---
Share what you know! Submissions are open for Edcerpts, the PDF Magazine for educators!
Be sure to subscribe to my YouTube channel and join your fellow educators on the Eduk8me email list!