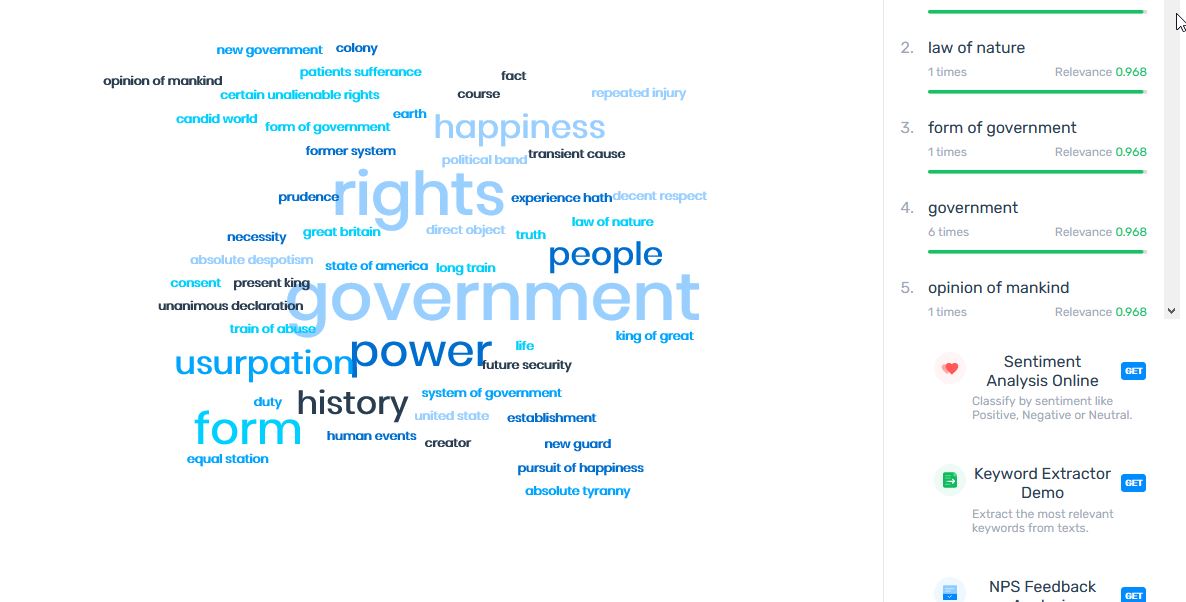 Source: Free Word Cloud Generator – MonkeyLearn
Sure, word cloud generators are a dime a dozen, but how many are powered by artificial intelligence? MonkeyLearn Free Word Cloud Generator using AI to help it create the word cloud. You can see above the word cloud generated from the first two paragraphs of the Declaration of Independence.
For comparison, here's the word cloud created at ABCya! Word Clouds: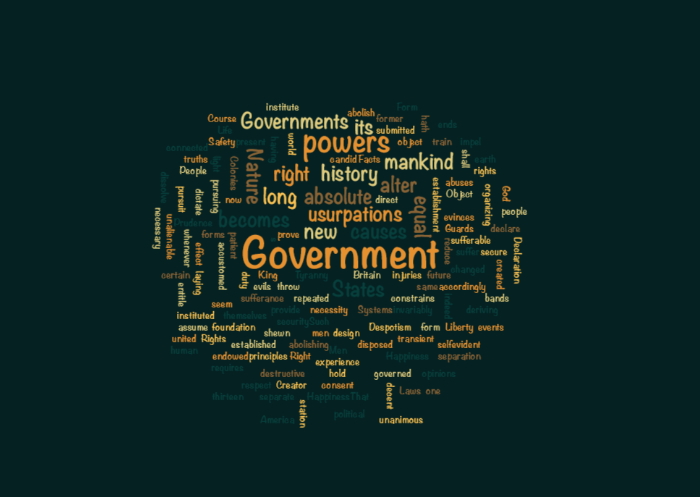 A couple big things pop out in the difference. MonkeyLearn didn't include the word governments since it already had government. It also figured out the word rights was the second most import word, whereas ABCYa only included a little version of the word. ABCYa also included the word right and Rights as duplicates.
---
Share what you know! Submissions are open for Edcerpts, the PDF Magazine for educators!
Be sure to subscribe to my YouTube channel and join your fellow educators on the Eduk8me email list!