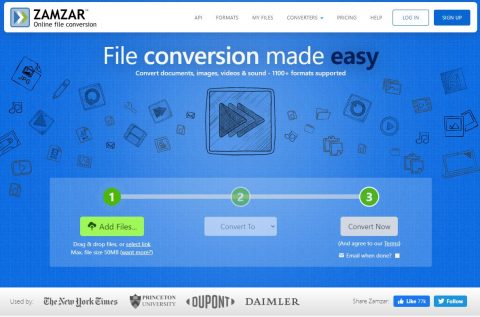 Source: Zamzar – video converter, audio converter, image converter, eBook converter
I've talked about using CloudConvert to convert files to different formats, and Zamzar is another service that will convert a file from one format to another.
Using Zamzar is straightfoward. Add the file you want to convert (50MB size limit for free account), select the converted format, and then click Convert Now.
Unfortunately, the free account only allows two conversions a day, so be aware that you won't be converting a ton of files every day. Also, I use CloudConvert when I want to convert a presentation into a series of images. Zamzar can do the conversion, unfortunately, you have to download each image individually.
---
Be sure to subscribe to my YouTube channel and join your fellow educators on the Eduk8me email list!