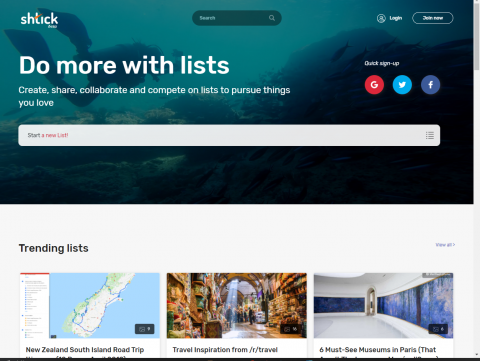 Source: Shtick – Do more with lists
I love checklists. I also love collaboration. That's why I was pretty excited to stumble upon Shtick.
To get started, you can create an account with your Google, Twitter, or Facebook account. From there, you can quickly create a list. The list items can contain text and pictures, but unfortunately, I couldn't see a way to add hyperlinks to other resources.
After the list is created, it can be shared by a link. I could see these lists being used in the classroom to help the students stay on track during projects or assignments, or even a daily schedule. The lists help remove the ambiguity of "what's next" for the students.

Be sure to subscribe to my YouTube channel and join your fellow educators on the Eduk8me email list!