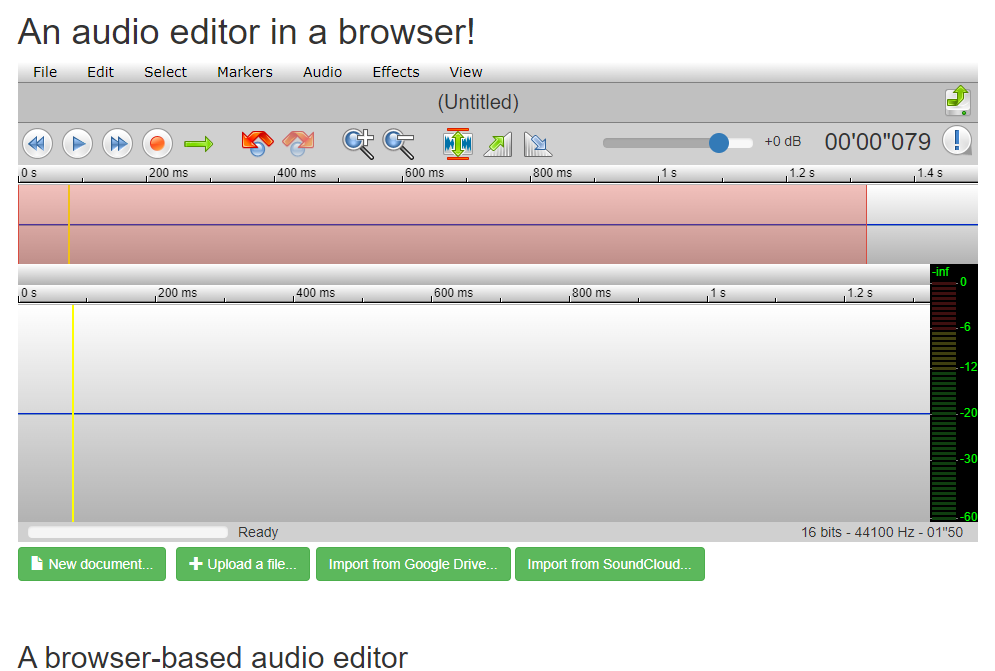 Twisted Wave is an audio editor that works in your browser.
There's no need to download any additional software, which means you can start editing and recording right away. The free version is limited in terms of recording size and type, but it's still a great way to get started with online audio editing.
Using recorded sound in the classroom
Recorded sound in the classroom can be a great way to engage students in learning. Here are some ideas on how you can use Twisted Wave to edit audio online and in the classroom:
Have students record themselves reading passages from a book. Then, they can listen back to their recording and identify areas where they need to improve.
Assign students to create a podcast on a topic of their choice. They can use Twisted Wave to record and edit their audio, and then share it with the class.
Have students create a voiceover for a PowerPoint presentation or video. This is a great way to add personality to a project, and it's also a great way to practice public speaking skills.
Getting started with Twisted Wave
After navigating to https://twistedwave.com/online, you can get started right away. You can click record to start recording or drop a file on the editor to start editing. Be aware that you are limited to audio of fewer than 5 minutes and in mono. Sound files can also be imported from Google Drive or SoundCloud.
When you are finished with your recording, you can send it directly to SoundCloud or Google Drive.
Good for quick and easy audio editing
If you're looking for a quick and easy way to edit audio, Twisted Wave is the perfect solution. The free version has some limitations but it's still a great option if you need to make a few quick edits. And if you want even
---
Be sure to subscribe to my YouTube channel and join your fellow educators on the Eduk8me email list!