Although we are familiar with JPEG and GIF images, a lot of websites have been switching over to WEBP.
Unfortunately, that format isn't compatible with some things, so here are a couple of ways to save that image as a more compatible type.
Image file types
Pictures on the computer come in various forms, such as jpeg, gif, and png. However, Google likes to use WEBP as a picture format due to its smaller size. More and more websites are switching over to pictures in the WEBP format, which works well when you are in the browser, but not so much when you're not.
Selecting the file type when saving an image
Luckily, there is a web extension that you can use, Save image as Type. Once installed, you can select the image and specify what format to use to save the image.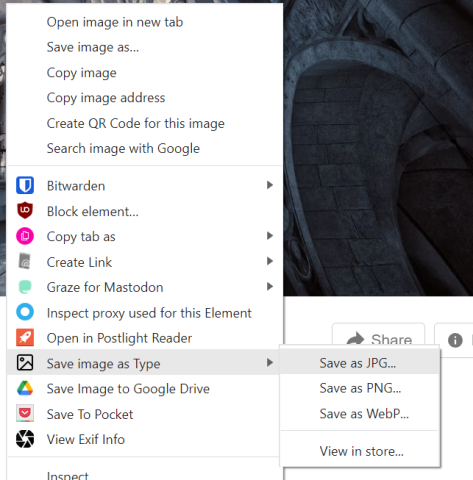 However, if you've already saved a .webp image, all is not lost. There is a website, WEBP to JPG which will help you convert the picture to a .jpg file. Most graphic programs support .webp, so you can also use a tool like Photoshop to convert the file.
---
Share what you know! Submissions are open for Edcerpts, the PDF Magazine for educators!
Be sure to subscribe to my YouTube channel and join your fellow educators on the Eduk8me email list!