Back at the OETC conference in February I was taking pictures of a presenter's slides when I noticed this icon: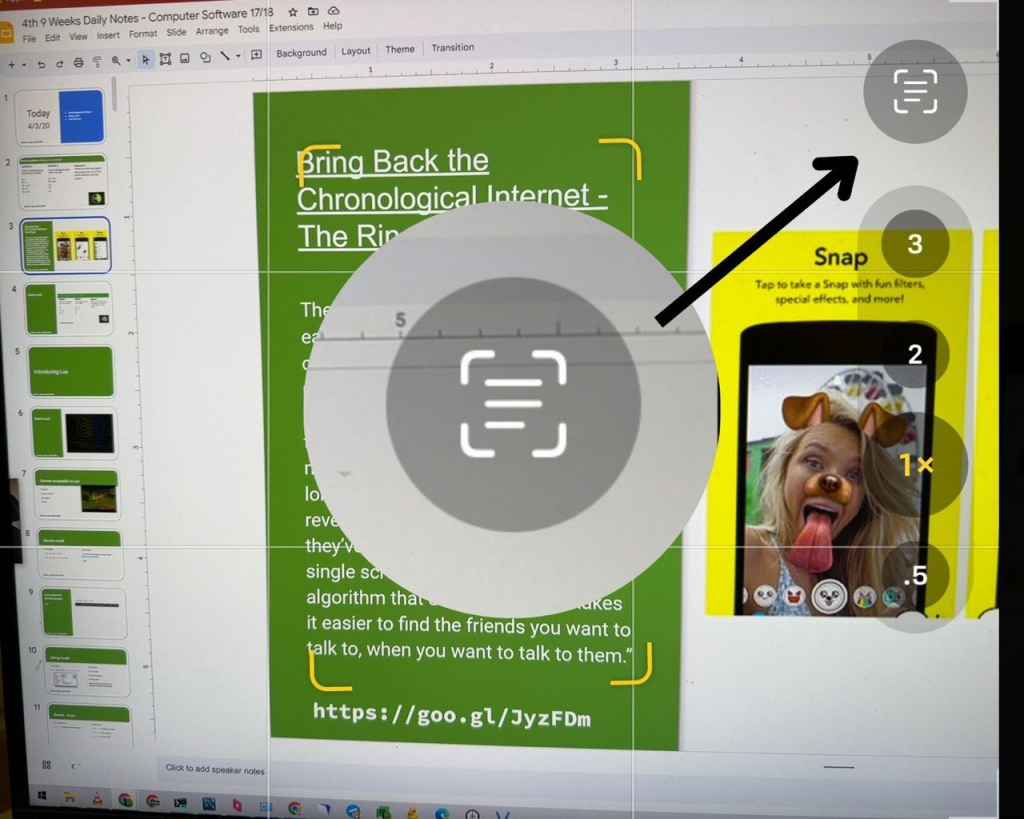 Pressing it opened up a whole new way for me to take notes with my phone.
Live Text
I have been using the iOS Live Text feature for awhile. It allows you to copy text out of pictures and paste them in other places. For example, you can take a picture of a poster and then copy the web address out of the picture and paste in to Safari to visit the website. Live Text can do a whole lot more than that, but that's what I've used it for the most.
Scan Text
Apparently I'm a year and a half late to the party, but Scan Text showed up along with Live Text with the released of iOS 15 back in 2021. Scan Text replaces the keyboard with the output of the camera, allowing you to enter whatever text you are viewing with the camera directly into the app you're using.
To use Scan Text, put the cursor where you want the text you are going to scan to go. Tap the cursor and the Scan Text icon will show up.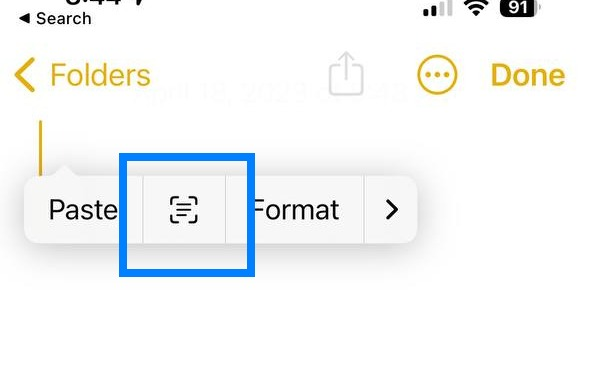 Tapping that will replace the keyboard with the camera. Select the text you want and tap insert.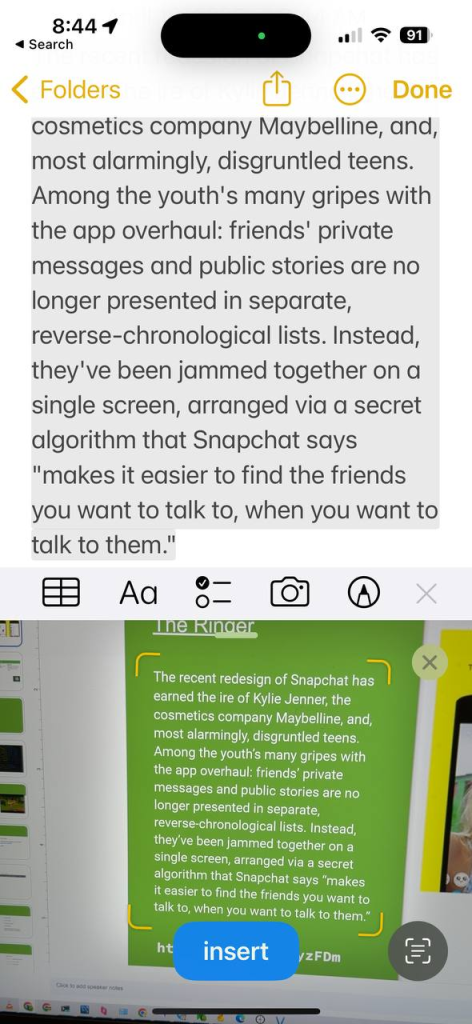 You can also tap the scan text/selection icon in the bottom right to freeze the output of the camera, making it easier to capture the text.
This process works anywhere you have a keyboard to enter text, allowing you to open up your favorite note taking app and capture the printed word directly into your notes, WITHOUT having to take a picture first.
In practice
I've used this feature to directly add the contents of a presenter's slides directly into my notes instead of dealing with pictures. What I've found even cooler is to use this to enter quotes from a book or printed source directly into my notes. I can point the camera at a page and copy the text directly.
---
Share what you know! Submissions are open for Edcerpts, the PDF Magazine for educators!
Be sure to subscribe to my YouTube channel and join your fellow educators on the Eduk8me email list!