Yesterday I mentioned using Protopage.com  as a way to share links with your class or to replace bookmarks. I don't know what I was searching, but I came across Start.me.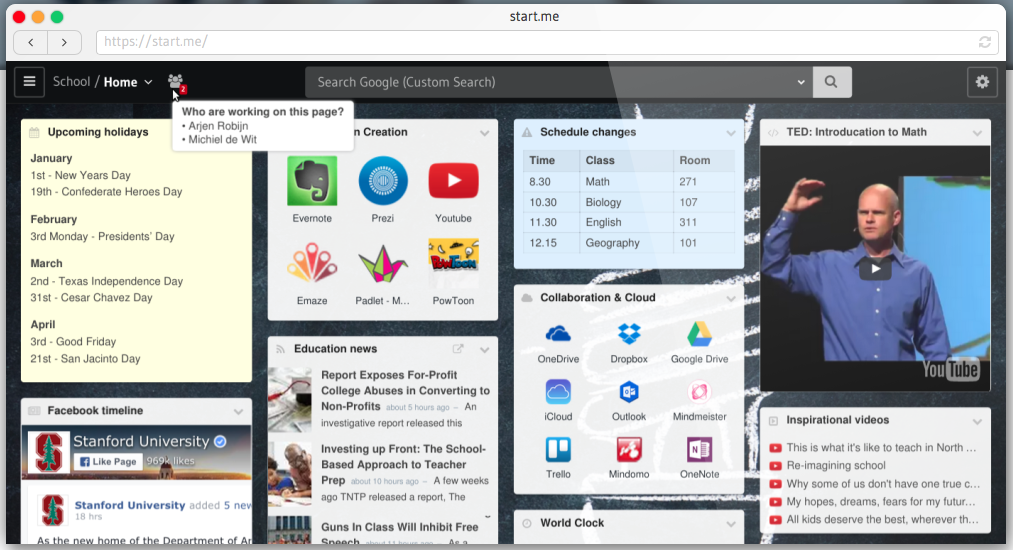 It works pretty much like Protopage, with a couple of differences. It has a more visual flair, with the ability to change the icons of the bookmarks. Start.me also offers an export option which Protopage lacks. There are also user controls, where you can invite others to edit a page. If you want to check it out for your classroom, be sure to sign up as an education user.
---
Share what you know! Submissions are open for Edcerpts, the PDF Magazine for educators!
Be sure to subscribe to my YouTube channel and join your fellow educators on the Eduk8me email list!