Oh, Google, there you go again. Sometime since this morning, when I searched Google Images for my blog post, and later in the day (now), when I did it again, I saw two buttons that were not there before…
What a great feature to add. It looks like they have grander visions for Google Saves though, since the welcoming screen mentions images AND links: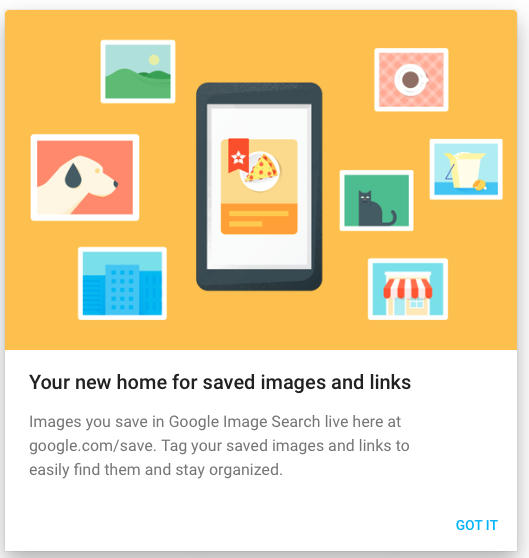 Google Saves was only active on one of the three Google accounts I checked, so it must be rolling out gradually. The account that did work was a regular Google account, not a Google Apps account.
---
Share what you know! Submissions are open for Edcerpts, the PDF Magazine for educators!
Be sure to subscribe to my YouTube channel and join your fellow educators on the Eduk8me email list!