While surfing the net looking for information on running Android Apps on my Chromebook Flip, I found an interesting page, Use Android apps from the Chrome Web Store. Apparently, there are about 36 android apps that you can currently run on the Chromebooks.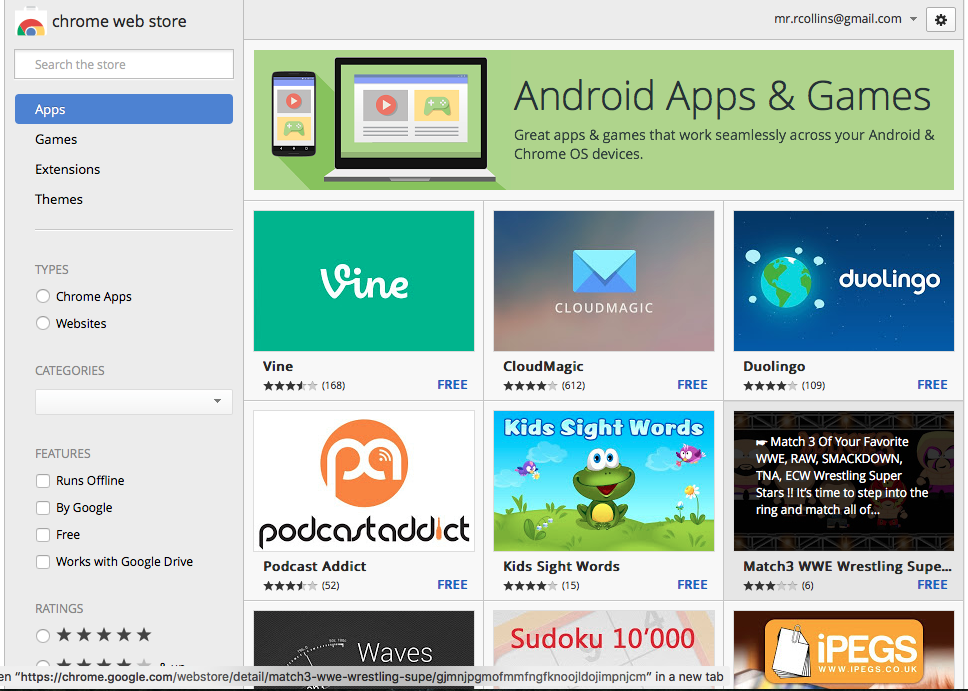 Kinda cool, although the experience is a little jarring. I'm hoping the final integration is better.

Be sure to subscribe to my YouTube channel and join your fellow educators on the Eduk8me email list!