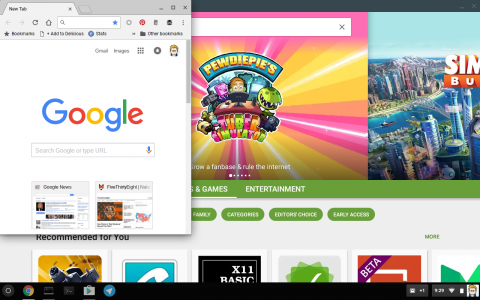 Liliputing is reporting that several more models of Chromebooks now support Android. These Chromebooks are the Acer Chromebook 14, Acer Chromebook 15, Samsung Chromebook 3, and Toshiba Chromebook 2 (2015).
The downside is that while the first three models (the Asus Flip, Acer R11, and Pixel 2) can now run Android running the stable version of Chrome OS, these new models will need to switch to the developer channel to try out Android apps.
Support has gotten a lot better on my Flip, to the point where I can rely on Android apps for work. For example, Microsoft Remote Desktop runs very well, allowing me to run any app I need now.

Be sure to subscribe to my YouTube channel and join your fellow educators on the Eduk8me email list!