Create anything in 3D with CoSpaces, share your creations with your friends or dive into them in virtual reality. Get started – it's free and easy!
Source: CoSpaces: Making space for imagination
I played around with it, and it is really easy to create your own scenes. Such as this one: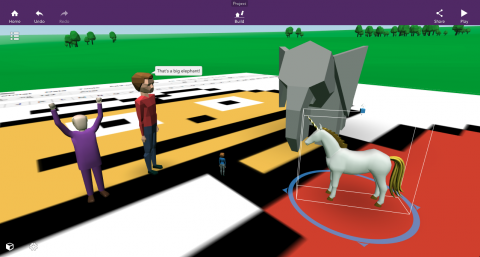 Sign up unfortunately requires an email address, along with a name, so teachers will need to make sure they have the proper permissions in place before their students sign up. Once a project is finished, it can be share with a link for others to view. If you have an VR equipment in your classroom, such as Google Cardboard, you can then view your creation in 3D.
The educator page has a bunch of examples of how you could use CoSpaces in the classroom.

Be sure to subscribe to my YouTube channel and join your fellow educators on the Eduk8me email list!