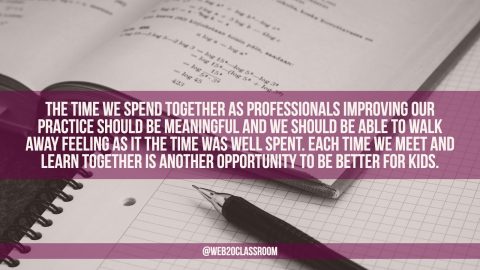 During a professional development session a while back I thought I killed someone.

He didn't respond when his name was called.

He didn't respond I tapped his shoulder.

Finally, he responded when I shook him a bit harder.

Lucky for me (and him) he was just asleep. But it was a wake up call to me and the way I approached delivering Professional Development. It also got me thinking about how much boring time educators spend in meetings and "PD" when they could be doing something more authentic.
Source: Flipping Out For Professional Learning
Great tips that go beyond just flipping meetings.
---
Share what you know! Submissions are open for Edcerpts, the PDF Magazine for educators!
Be sure to subscribe to my YouTube channel and join your fellow educators on the Eduk8me email list!