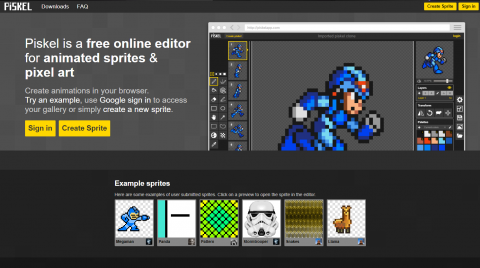 Source: Piskel – Free online sprite editor
I've talked about using Google Sheets for creating pixel art in the past but Piskel is a fantastic tool to push pixel art farther. Besides being able to create pixel creations, Piskel can also create animations!

Be sure to subscribe to my YouTube channel and join your fellow educators on the Eduk8me email list!