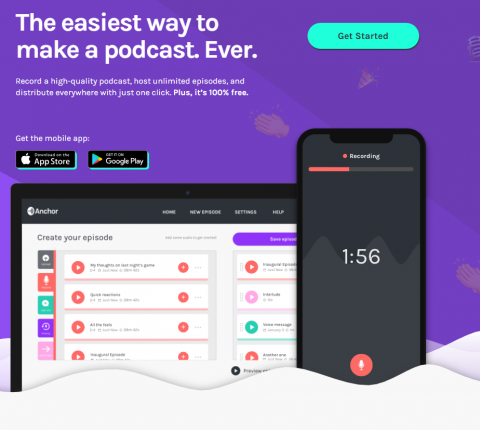 Source: Anchor – The easiest way to make a podcast
I've mentioned Anchor before, but their latest update demanded another post. It is still free to use, and now you can use a web interface or a mobile app to record your audio. Each snippet of audio can be edited together to form a podcast, which can then be published to Apple's, Google's, Spotify's, Overcast's, and Pocketcasts' podcasting sites.

Be sure to subscribe to my YouTube channel and join your fellow educators on the Eduk8me email list!