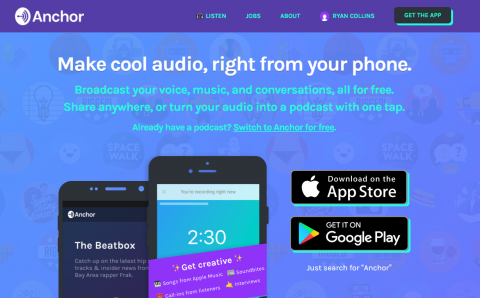 Source: Anchor – Radio, reinvented
Although you can do some of the work for the podcast from the browser,  you'll need to use one of the mobile apps to unleash all of the power.
Anchor is the easiest way I've found to record and share audio. It's as simple as hitting the record button. Each recording shows up in your timeline, and others can listen to the recordings for up to 24 hours. To allow listening after the 24 hours, you can create a podcast "episode". Select the +Episode button and check the audio clips you want to include in the episode.
Pretty cool piece of software.
---
Be sure to subscribe to my YouTube channel and join your fellow educators on the Eduk8me email list!