Search the current site using Google with the Search The Current Site Chrome extension.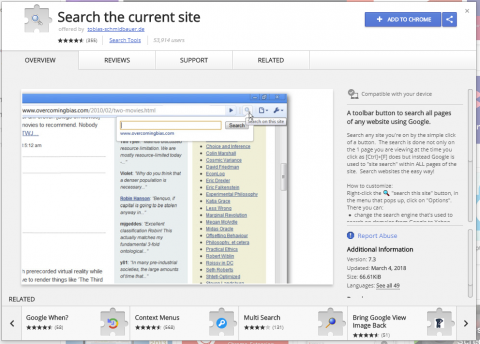 Search the current site Chrome extension comes it.
The extension automates the task of using a Google search parameter to limit the scope of a google search. If you go to google, you can search for items on a particular site by using prepending site: before the domain name. For example, on Google, you can search this website by entering site:eduk8.me and then your search terms.
The Search the current site automates this task, allowing you to run a Google search on a specific site directly from the toolbar.

Be sure to subscribe to my YouTube channel and join your fellow educators on the Eduk8me email list!