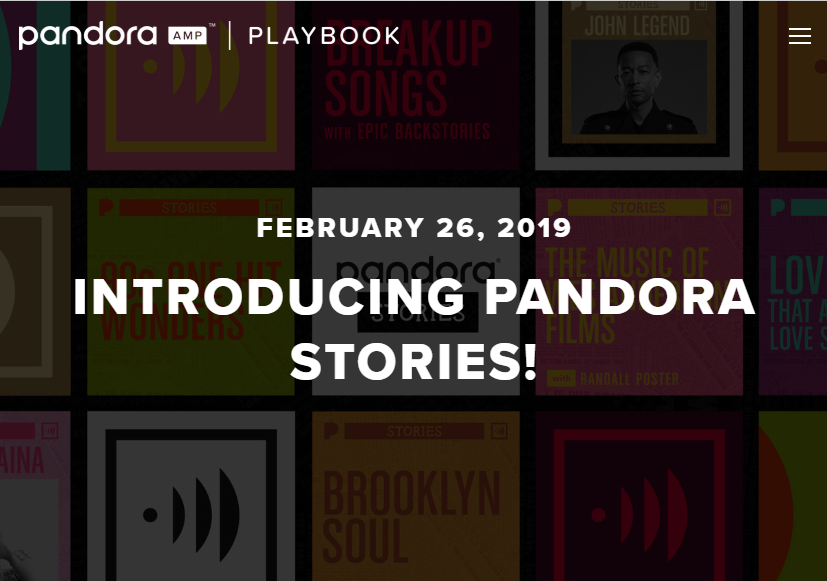 Source: Introducing Pandora Stories! — AMP Playbook
Pandora Stories is a way to build podcasts that include songs from the Pandora library. Pandora handles the licensing, you supply the commentary. I'm waiting to be approved, so I can't see what the interface looks like, but this could be something that musically centered students could get excited about.

Be sure to subscribe to my YouTube channel and join your fellow educators on the Eduk8me email list!