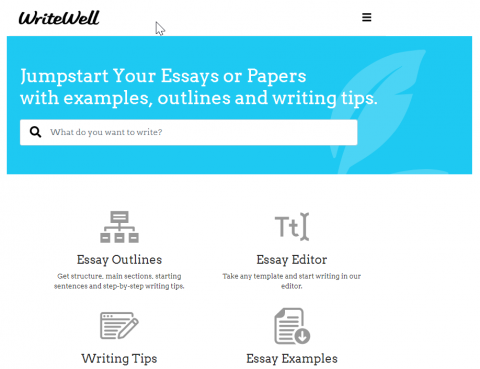 Source: Jumpstart Your Essays and Papers | WriteWell
WriteWell is a combination of an online writing app and writing resources. After signing in, students can select from a list of essay topics and outlines to help them get started with their writing. These templates can be downloaded as .docx files, so the student does not have to do all of their work on WriteWell. Google Docs can read .docx files, allowing students without access to Microsoft Word use the templates.
There are also a bunch of other writing resources available!
I didn't see anything about how much the site will cost to use, right now in My Account it says I'm a premium user and will be charged $29 a year to a card ending in 1234. I'm assuming this means that right now they don't have premium accounts set up and the everything can be used for free.
Try it out and let me know!

Be sure to subscribe to my YouTube channel and join your fellow educators on the Eduk8me email list!