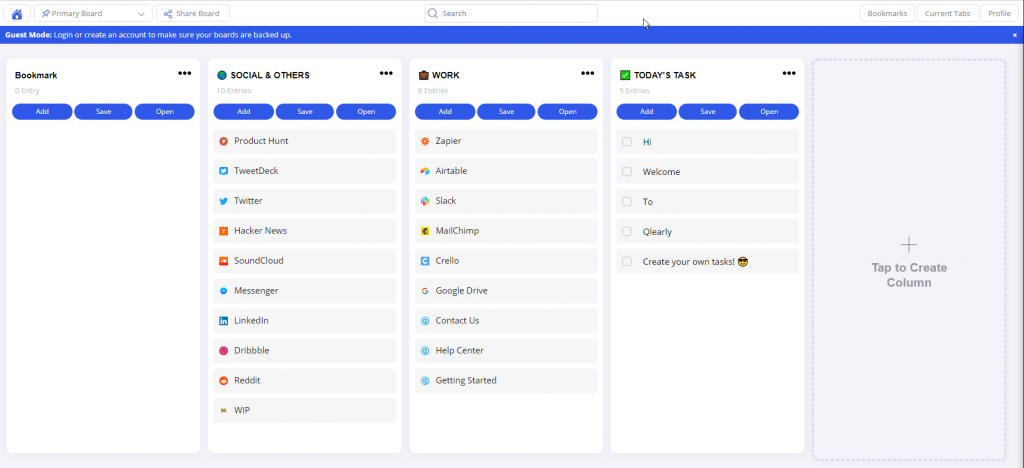 Source: Qlearly – Modern Bookmarks and tabs manager
Here's another extension to help you manage your tabs and bookmarks in the browser. It borrows a little from the design of Trello, placing your tabs and bookmarks on boards, and each board can contain several columns.
For the free service you can have a max of 10 boards, with two collaborators. Also any board can be made publicly accessible through an unique link.
Boards could be shared with your classrooms, giving you an quick way to relay websites and online resources to your classes.

Be sure to subscribe to my YouTube channel and join your fellow educators on the Eduk8me email list!