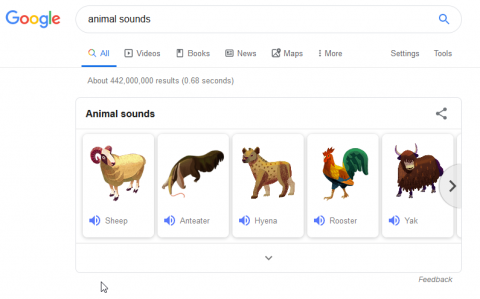 Source: animal sounds – Google Search
If you're not a kindergarten teacher, I doubt Google's animal sound search will be much of use. Well, that is unless you are a middle school student and are looking for that right sound to play in class during a lecture. In that case, I would recommend the hyena or sheep sound.
Searching for animal sounds in Google will result in a sound board with pictures of animals and the ability to hear what sound the animal makes. Unfortunately, you can't search for a particular animal, you are stuck with the approximately 48 animals that show up in the results.

Be sure to subscribe to my YouTube channel and join your fellow educators on the Eduk8me email list!