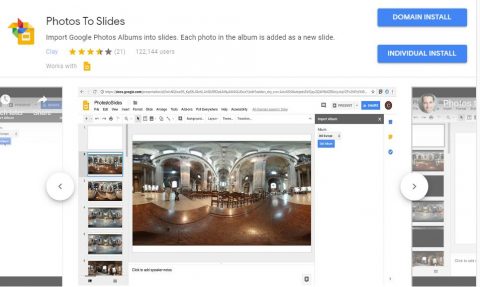 Source: Photos To Slides – G Suite Marketplace
For certain tasks, Google Slides is a good solution. However, creating a photo slideshow in Google Slides is a tedious and laborious process. That is, unless you have the Photos To Slides add-on.
This add-on uses albums created in Google Photos. Once you have the pictures you want to insert into a slideshow in an album, you can use this add-on to import the pictures directly to new slides.
One big caveat is that if the pictures are at different size ratios (portrait vs landscape for example) you will have to go in and resize or fix the images in the slide show. Still, this is faster than individually adding pictures to each slide.
---
Share what you know! Submissions are open for Edcerpts, the PDF Magazine for educators!
Be sure to subscribe to my YouTube channel and join your fellow educators on the Eduk8me email list!