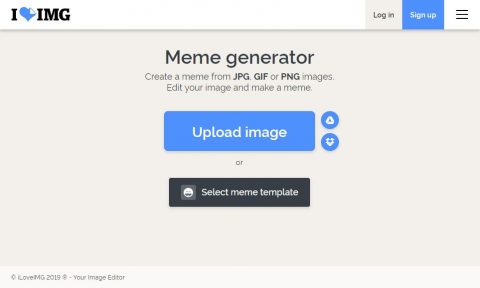 Source: Meme generator. Create the funniest memes online.
Add this to the list of tools to create memes. ILoveImg is a quick and easy meme generator. You or students can use your own images or select one of the many popular memes as a template. 
Once select, you can create and download your meme. ILoveImg is free to use and doesn't require an account.

Be sure to subscribe to my YouTube channel and join your fellow educators on the Eduk8me email list!