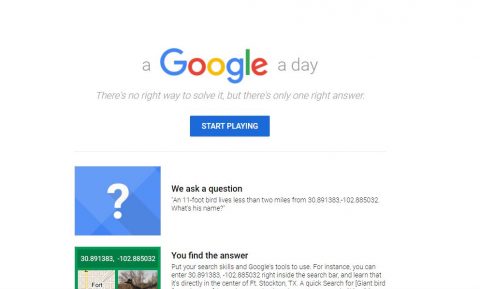 Source: A Google a Day
Here's a fun Google search activity. When you visit A Google a Day, you are presented with a countdown timer and a question. The quicker you find the answer to the question, the more points you get.

Be sure to subscribe to my YouTube channel and join your fellow educators on the Eduk8me email list!