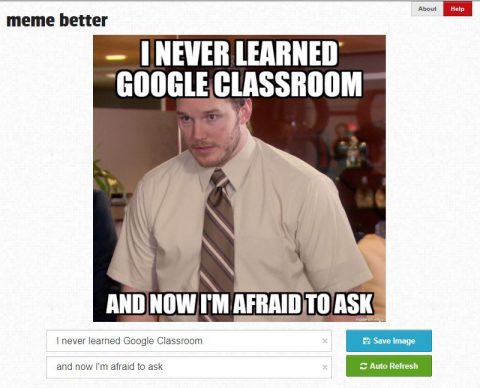 Source: meme better, the modern Meme Generator.
In the past I've used Inkscape to create my Friday Memes, but a couple of weeks ago I switched to meme better. The site is dead simple to use. Select the image, write your text, and then save your meme. There are no logins required. If you don't want to use one of their images, you can also upload your own.

Be sure to subscribe to my YouTube channel and join your fellow educators on the Eduk8me email list!