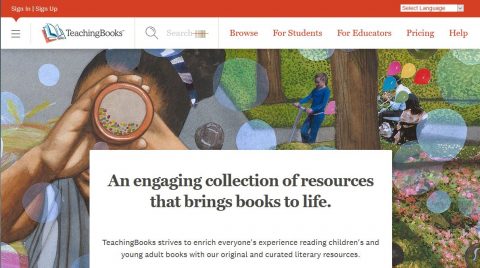 Source: TeachingBooks | Author & Book Resources to Support Reading Education
Via: How In The World Am I Just Learning About "Teaching Books"?!
The site has an impressive collection of resources! After sign up you get 2 weeks of full access to everything, to continue after that there are various licensing tiers available.
Resources are divided up by book, subject area, grade level, and more.

Be sure to subscribe to my YouTube channel and join your fellow educators on the Eduk8me email list!