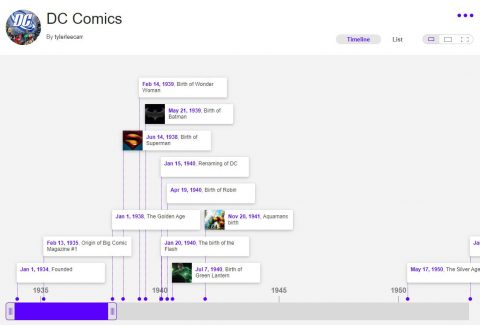 Source: Timetoast timeline maker | Timetoast timelines
Here's a pretty cool looking timeline creator app. Timetoast (the free version) allows users to create public timelines. Unfortunately, I didn't see any mention of an educational discount for the paid tiers, which add collaboration features. Also, there is only a Facebook login, so students will have to create their own accounts. This limits the site to students 13 years and older.

Be sure to subscribe to my YouTube channel and join your fellow educators on the Eduk8me email list!