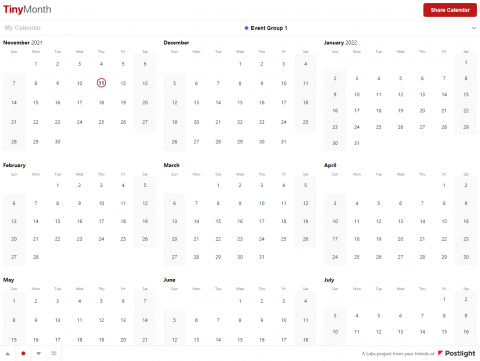 Source: TinyMonth
Need a quick calendar, maybe even on to share with a group for a project, but your normal calendar is too heavy? Then do I have a site for you! TinyMonth gives you a zoomed out view of a calendar on which you can block of dates and label the dates.
Here is a calendar I whipped up. On the left you create what they call event groups. These are different events that you want to mark off on the calendar. You can then select an event groups and mark off the days, either clicking or dragging.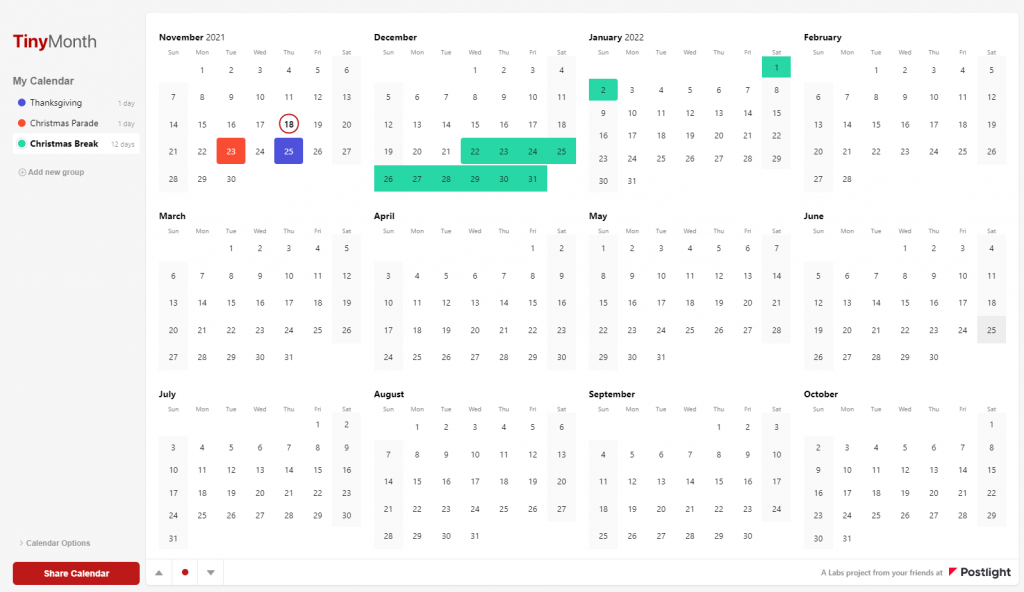 The calendar can also be shared, either with a link or you can copy the events in a list that can be pasted in a document. The shared link gives full edit access, so I don't think it will be very useful to share with students.
---
Share what you know! Submissions are open for Edcerpts, the PDF Magazine for educators!
Be sure to subscribe to my YouTube channel and join your fellow educators on the Eduk8me email list!