LuminPDF is free for students and teachers to use to edit and annotate PDFs
Free for educators
Back in April of 2022 LuminPDF announced that all of the premium features of LuminPDF were now free for educators and students in their classroom. After filling out a short form on their website they'll be able to get you set up.
I contacted them and was able to get everyone under our school domain name automatically verified, so contact your IT person and maybe they can get LuminPDF set up in this fashion for you, your students, and your fellow teachers.
One final set up is the installation of the LuminPDF app in to Google Drive. Your IT department will be able to set this up, but if they can't, you can install the Google Drive app yourself. This will also need to be done with your students. Once the Google Drive app is installed, you'll be able to open up PDFs in LuminPDF directly from Google Drive.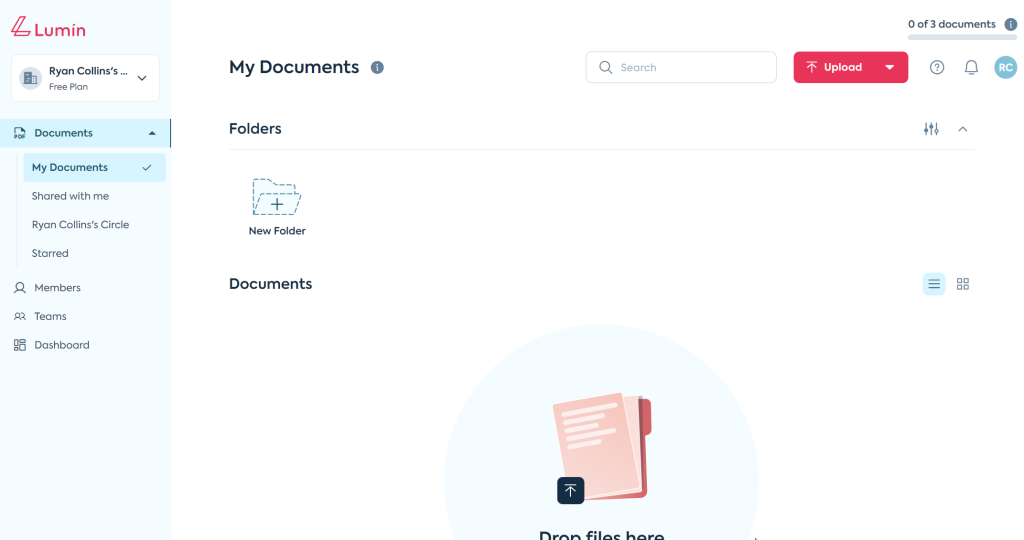 What is LuminPDF?
LuminPDF is an online application that manipulates PDFs. Users can edit, annotate, sign, make fillable forms, and more, all online with PDFs.
Usage in the classroom
I'm going to be straight with you, a lot of the uses of LuminPDF in the classroom will basically be a digital version of a worksheet. That is not necessarily a bad thing, but it's something to be aware of when you are looking at doing deep work.
The easiest use I've seen is assigning work in Google Classroom. When creating an assignment, you add the PDF that the students will be working on to the assignment. Set the document to create a copy for each student.
To complete the assignment, the student clicks on the PDF file and opens it in LuminPDF. The first time they do this they will need to complete the process to allow LuminPDF to acces the student's Google Drive, but the workflow is the same as the students have seen with other services, so there won't be any surprises there.
Once the document is open in LuminPDF, I recommend toggling Autosync to Google Drive in the upper right corner. This will automatically save the students changes. When the student is finishing editing the PDF, they close the tab. In Google Classroom they submit their work. The process works really well.
Try it out and let me know how it goes!!
---
Be sure to subscribe to my YouTube channel and join your fellow educators on the Eduk8me email list!