Canva has added Canva Docs, a way to use Canva as a word processor.
What are Canva Docs
Canva is an online design tool used for creating all sorts of multimedia projects such as presentations, flyers, and movies. They've taken those tools and added word processing features. You can now create stunning documents using the same tools that you are used to using in Canva. Canva is free for students and teachers.
Features
If you've used Canva, then almost all of the tools will look and work like you're used to. From templates to free graphics to real-time collaboration, they're all here.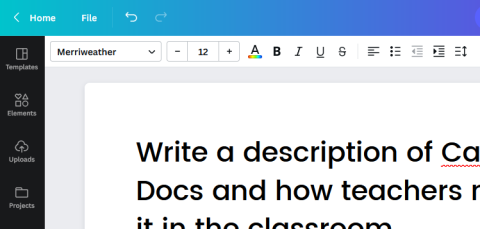 One new tool is Magic Write. This tool uses artificial intelligence to help create content faster. With all of the uproar over ChatGPT, I don't think this feature will win too many friends yet. However, this is a great way to get started at using AI to help you write better. Magic Write showed up in my account when I checked it today, however it looks like with the free education version of Canva you can only use it 25 times.
Where Canva Docs fall flat is when you want to integrate graphics and photos in your document. Each graphic or photo stays in it's own paragraph, and text does not wrap around it. You can align the object on the left, right, or in the center, but that doesn't really help.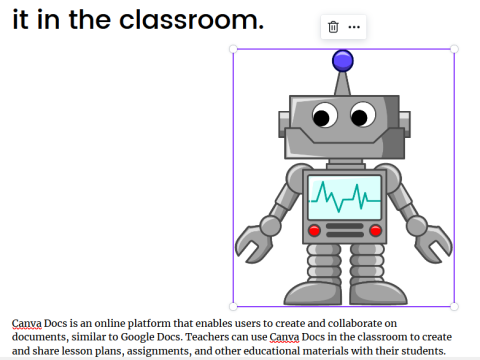 Are you tired of always using Google Docs or Word?
I've started to use Canva Docs for documents that I want to have a unique look or when I'm tired of using the same old word processing tools. I like to mix things up, so adding this tool to my toolbox is a no brainer.
---
Share what you know! Submissions are open for Edcerpts, the PDF Magazine for educators!
Be sure to subscribe to my YouTube channel and join your fellow educators on the Eduk8me email list!