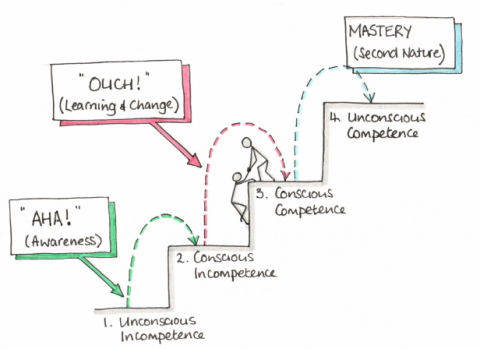 Source: [Image] The 4 Stages Of Learning – Keep practicing that skill or habit until it's internalized. : GetMotivated
I came across this graphic on Reddit, and thought it would be something I could share in the classroom. It goes along with the concept of failing and learning.

Be sure to subscribe to my YouTube channel and join your fellow educators on the Eduk8me email list!