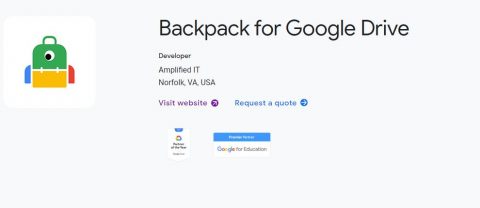 Source: Backpack for Google Drive – a student-centered, Google-based approach to student portfolios.
This could be a nice way to use Google's products in the creation of student portfolios. The biggest issue I see is that they are breaking my number one rule when dealing with vendors, no pricing information is available. If I have to contact a vendor for pricing, then I'm assuming I can't afford the product. Other than that, it looks like it could be a nice product. Let me know if you're using it, I'd like to know more!

Be sure to subscribe to my YouTube channel and join your fellow educators on the Eduk8me email list!