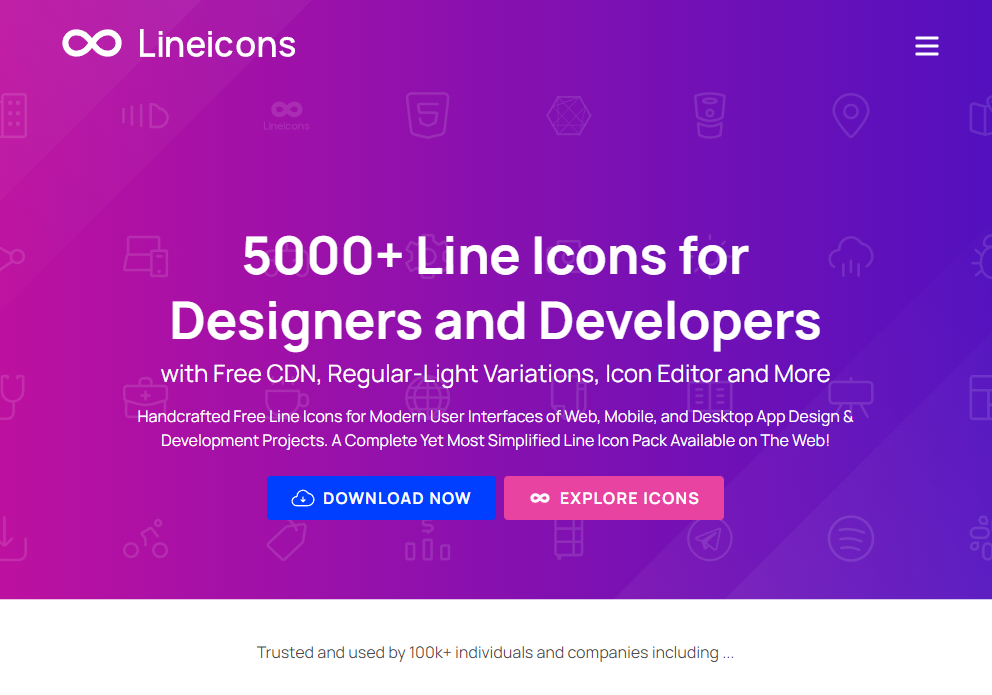 Source: Lineicons
One of the benefits of using graphics in writing or other works is that they can help to convey a message or story more effectively. In some cases, graphics can be used as icons to help students with their school projects. Teachers can also point their students in the direction of free graphics which the students and teachers can use for multimedia projects.
Helping students create a professional look
Most students fall back to using Google Photo Search to find graphics and pictures to use in their work. While this is a valid source, it is fraught with copyright issues if the student or teacher isn't carefully searching. Educators can help guide their students to free, safe sources of graphics by introducing them to sites like LineIcons.
Many of the free icon sets available are high quality and fit a wide range of topics that students may be interested in. The icons can also be used in a variety of ways including as website navigation, illustrations, or even as avatar icons.
Using Lineicons
The easiest way to use Lineicons is to click on the download link on the front page. The icons will be downloaded as a zip file. Double-clicking on the zip file will extract all of the files and folders inside. The icons are in various formats, but for students, the png files will be the best choice.
Using graphics in writing or other works
Free access to graphics can have many benefits, including helping students to create a professional look for their work. With so many free and safe sources of graphics available, there's no excuse not to use them! Try using icons in your next writing or multimedia project and see how they can enhance your work.
Do you have a favorite source of free graphics? Share it!

Be sure to subscribe to my YouTube channel and join your fellow educators on the Eduk8me email list!