There seems to be as many online text editors as there are stars in the sky, which can be helpful or a curse. Each has their strengths and weaknesses. Hemingway Editor strives to help you become a better writer. You can either write into the editor or copy and paste from another document. The Hemingway Editor will then give you a reading grade level along with hints on how to improve your writing.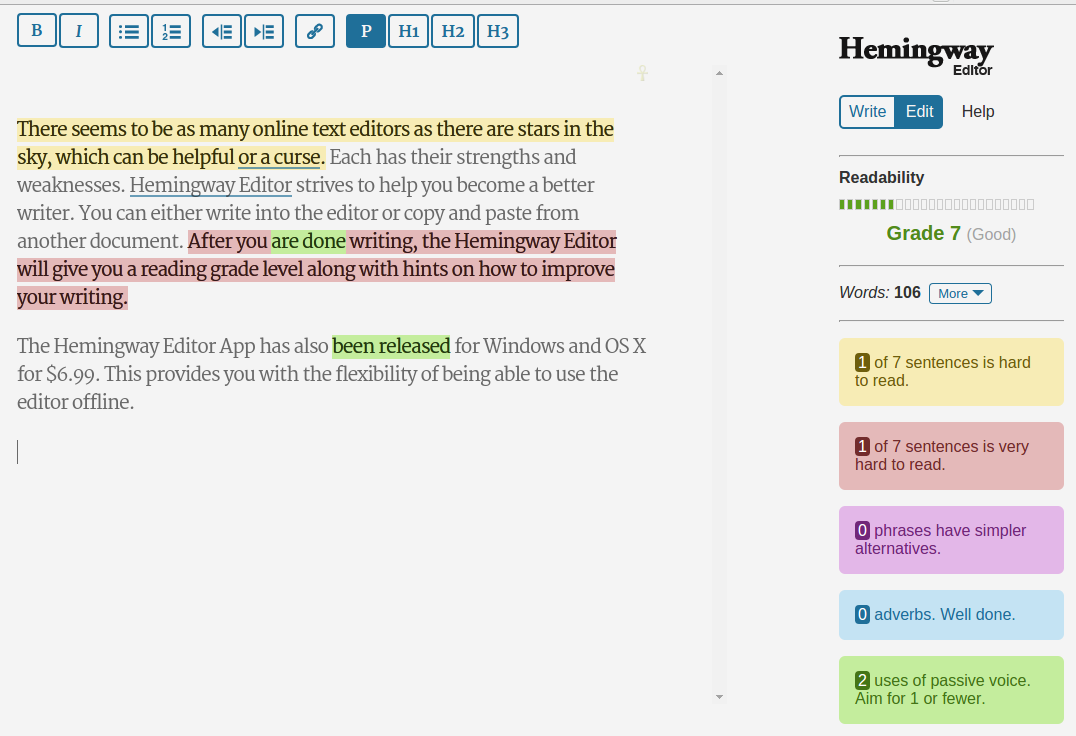 The Hemingway Editor App has also been released for Windows and OS X for $6.99. This provides you with the flexibility of being able to use the editor offline.
---
Share what you know! Submissions are open for Edcerpts, the PDF Magazine for educators!
Be sure to subscribe to my YouTube channel and join your fellow educators on the Eduk8me email list!