Internet Travels
Of bits and bytes is my weekly round up of interesting links and ideas I discovered on the internet. It is published on Mondays for the previous week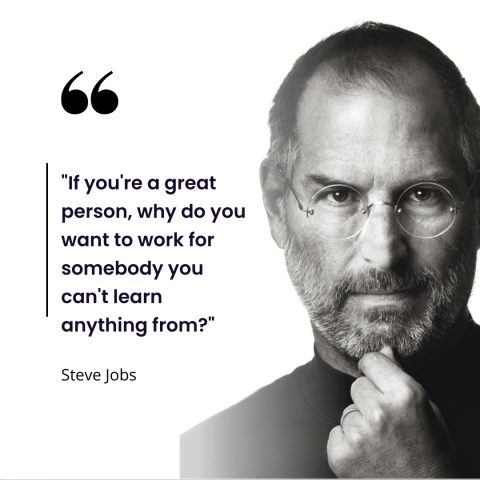 "If you're a great person, why do you want to work for somebody you can't learn anything from?"

Steve Jobs
There are some Steve Jobs quotes that stick with me for some time, gnawing at me, forcing me to look at myself and others. This is one of those quotes. I look at this quote at so many different levels.
The first level is looking at not only the people I work for, but the people I work with. If I'm not bringing any value into their lives, then what's the point.
Then I look at students. We don't normally have a say on which students we are going to work with, but that doesn't me that I shouldn't look at what I can learn from them. And vice versa, what am I doing to help them be successful?
Apps
Fast Company shows off 3 new AI editors to sharpen your sentences along with a few alternates. The editors they show seem pretty decent, but the money quotes are on what using AI for editing can't do. In fact, don't even check out the editors but check the insight on why you would want to limit how much you use AI for your writing. One I hadn't thought about was "Might diminish your editing confidence".
Canva is going big on AI, announcing ten new additions to the platform. To make it less scary, they call their AI tools "Magic", but maybe they're just really big Harry Potter fans. Two of the features look really good: sync to a beat and create an animation. The latter is really cool. You grab the element and drag it where you want it to move. When done, you can change the speed and smooth out any jerkiness that may be present.
Another cool Chrome extension from Brad Dale, Page Marker. Once installed, you can mark up web pages in Chrome.
Pedagogy
The Washington Post presents a perspective on the book Outsmart Your Brain: Why Learning is Hard and How You Can Make It Easy with a deep dive into how to know you really know something. It boils down to the definition of know, and when not to confuse performance with learning.
The Atlantic tackles the question of why kids aren't falling in love with reading (Archive Link). And before you say devices, the subtitle is Hint: It's not just the screens. Their findings present it as an issue with standardized testing and the emphasis on paragraphs of work instead of an entire book starting with No Child Left Behind in 2001. I also wonder if it has something to do with the lack of any book series to replace the Harry Potter books, the last of which was release 16 years ago.
Technology
What benefits will technology give humankind? Maybe we should figure out what humans do best and what computers do best?
Now students don't even have to try to use ChatGPT because CheatGPT is now a thing.
Tips
I had to look up what L&D means, which is Learning & Development focused on helping employees gain experience in organizations. Businesses can have a lot of issues with PD that is the same as educational institutions, so I was really interest in the 6 Problems L&D Can't "Out-train". While the list seems pretty familiar, what I liked most was in the first paragraph, "Only 10-15% of organizational problems can be solved with a training or learning solution". I hear all the time that "we need more PD", but what I think they want is time to learn on their own and try things out. Sitting with a trainer is the first step on the journey, but the journey itself is not going to have them there.
Pop Culture
To prepare you for your next trivia night here are the letters that are silent in the English language. Pay attention to the only letter that is never silent.
Besides decreasing reading phones are also blames for teen mental health issues. However, the problems extend beyond the devices.
Extra Credit
Here are extra links that I found interesting that may or may not be education related or interesting to you and I didn't want to lose them.
History
Posts from Eduk8.me this past week
---

Be sure to subscribe to my YouTube channel and join your fellow educators on the Eduk8me email list!
---
Share what you know! Submissions are open for Edcerpts, the PDF Magazine for educators!
Be sure to subscribe to my YouTube channel and join your fellow educators on the Eduk8me email list!