I stumbled upon another option to record screencasts with Chrome and Chromebooks, CaptureCast.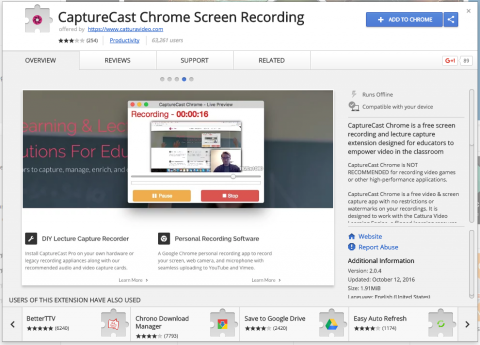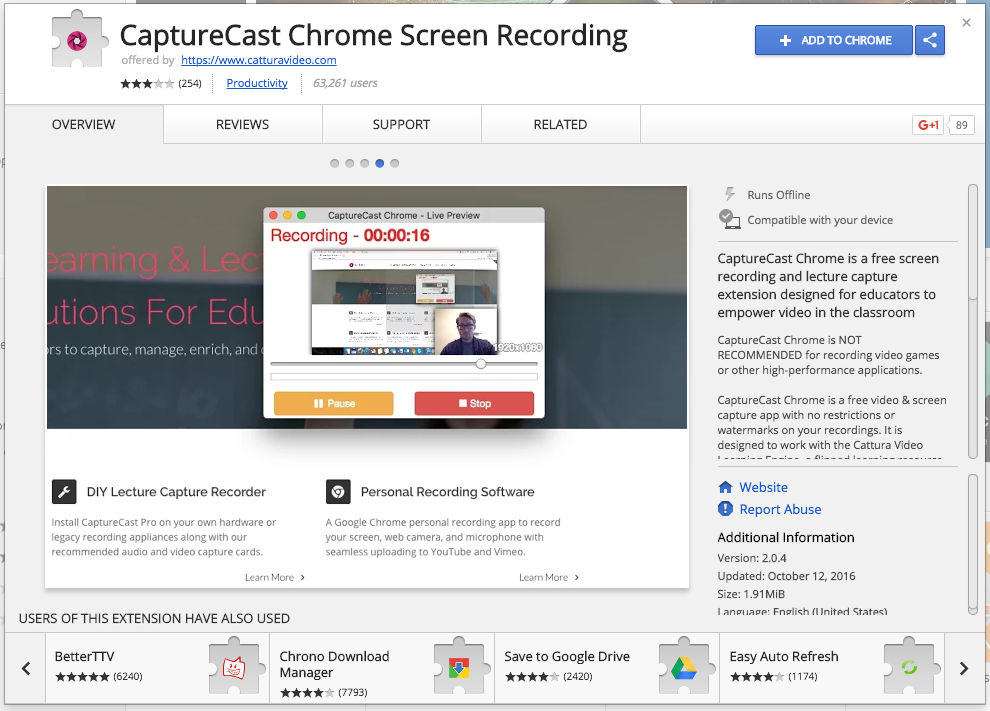 This extension has some nice features that the Nimbus tool doesn't have. Most notably, webcam, Google Drive, YouTube, and Vimeo support. With CaptureCast, you can overlay your webcam video onto the screencast, or record only your webcam. Once you are finished recording, you can upload directly to Google Drive or publish on YouTube or Vimeo.
Performance was ok on my Asus Flip Chromebook, but don't plan on recording anything with fast action, like games. This extension is actively supported, and I will be keeping an eye on it.

Be sure to subscribe to my YouTube channel and join your fellow educators on the Eduk8me email list!